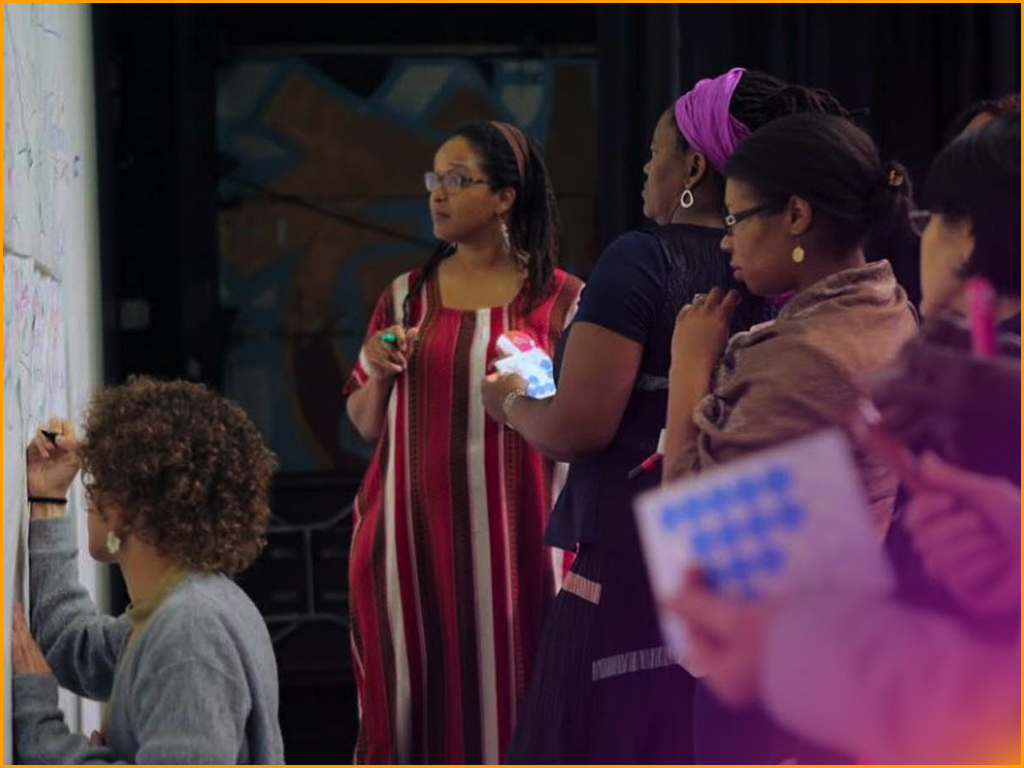 Everyone Grows Stronger Together
Capacity Building
Increasing evaluation knowledge and skills can help funders, grantees, and communities more effectively commission and use evaluations. Rainbow Research integrates evaluation capacity building with projects that can benefit from this additional technical assistance. Clients not only gain a better understanding of their own projects, but also, increase their own ability to track progress, make improvements, and document impact.
---
We serve clients at every level of their organization, whether as a trusted advisor to top management or as a hands-on coach.
Here are the topics that are typically covered in Evaluation Capacity Building:
Evaluation Basics
Introduce purpose and types of evaluation; basic methods overview; and evaluation plans and program logic models.
Data Collection

Assist with designing data collection tools (surveys, focus group and interview protocols); share ways to capture qualitative stories and data; and low-cost, non-traditional methods of data collection..
Analysis
Provide technical assistance in analyzing qualitative and quantitative data via low-tech techniques and basic software (such as Excel); and how to interpret and learn from the data.
Dissemination
How to share results effectively with stakeholders.